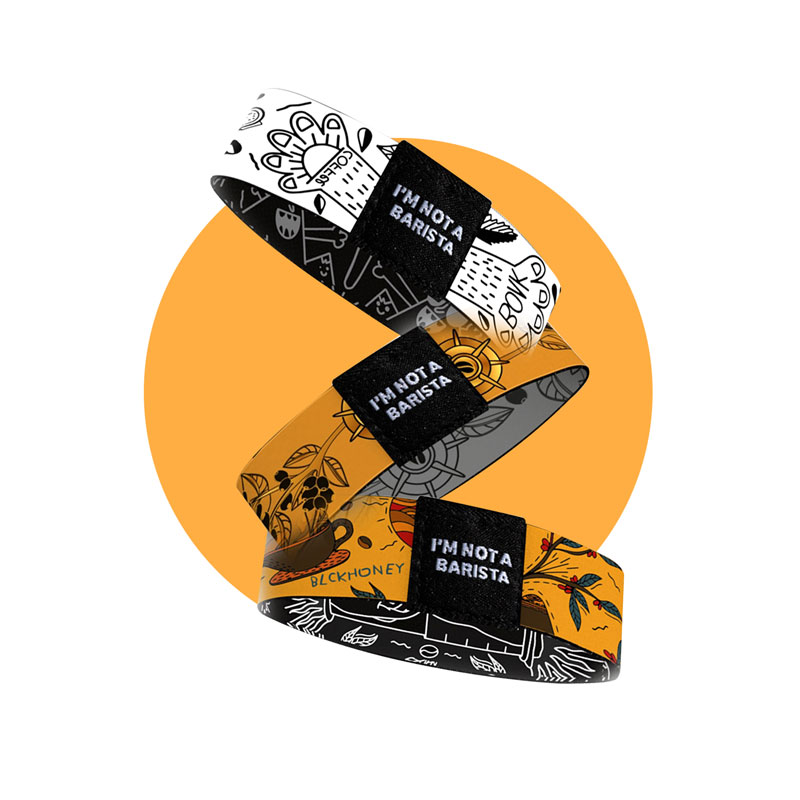 Support Coffee People World Wide
Coffee Wrist Bands - I'm Not A Barista
We collaborate with coffee lovers/ talented designers from our community. It is more than a simple wristband, it is the connection bridging you and the global coffee community. We have three special versions designed by three international artists Nükhet Çubukçular, Timofey Logachev and Guadalupe Delgadillo.
All wristbands are made of elastic fabric that is stretchable, and comfortable to wear in all seasons. They are durable, and nicely printed with perfect representation of the original design in terms of colours and details.
You can order a wirstband by sending me an email. I will then send you all informations about the paying, and keep you in the loop for the projects we'll support. The minimum price is 4€ incl. shiping in to Germany. If you like to pledge more, this will automaticly go to the people in need.